MogoCard - Brand, Web & Marketing Design


I worked on helping establish a brand identity refresh for the Mogocard, a spending card that helps you control your spending and absorb CO2 with every tap. I conceptualized and delivered static and motion assets that would be visible across touchpoints such as the website, social accounts, and app store deliverables, working alongside the Design and Development team to deliver all these items.

MogoCard Web Design — 2022

Brand Identity
Creative Direction
Motion Design
Website Design
Marketing Design
Information Design
Social Media Posts
INFO

As a visual designer for the company, I was heavily involved in the establishment of the brand identity refresh project (typography, use of colour, icons, visual and photography direction) with the rest of the Visual Design Team, and the Mogocard webpage was one of the first projects to reflect these new standards.

In order to communicate the product and its benefits, I designed a flexible, responsive, and immersive webpage. I kept constraints in mind during the process to ensure that the page would be adaptable for web, tablet, and mobile viewports. I created animations, a header video, designed informative graphs and icons to elevate the website and further Mogo's value proposition of reaching the goals of financial freedom, and a better world for all.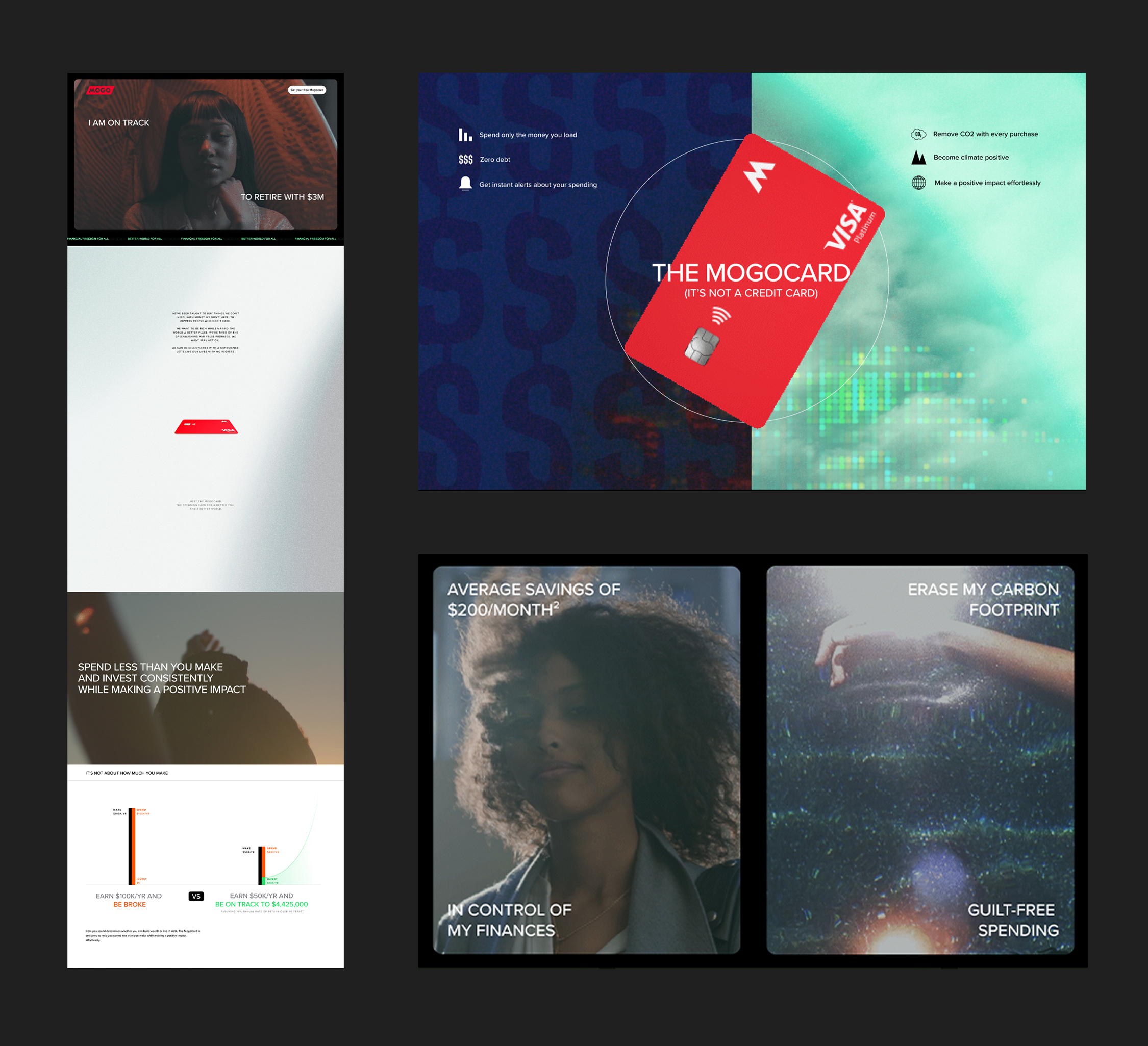 The website's structure is light and spacious, while bold and intriguing imagery balances out the design, reflecting the personality of the brand.
Based on the standards established by the design team, I conceptualized social ads and created additional assets to be updated across other brand touchpoints.